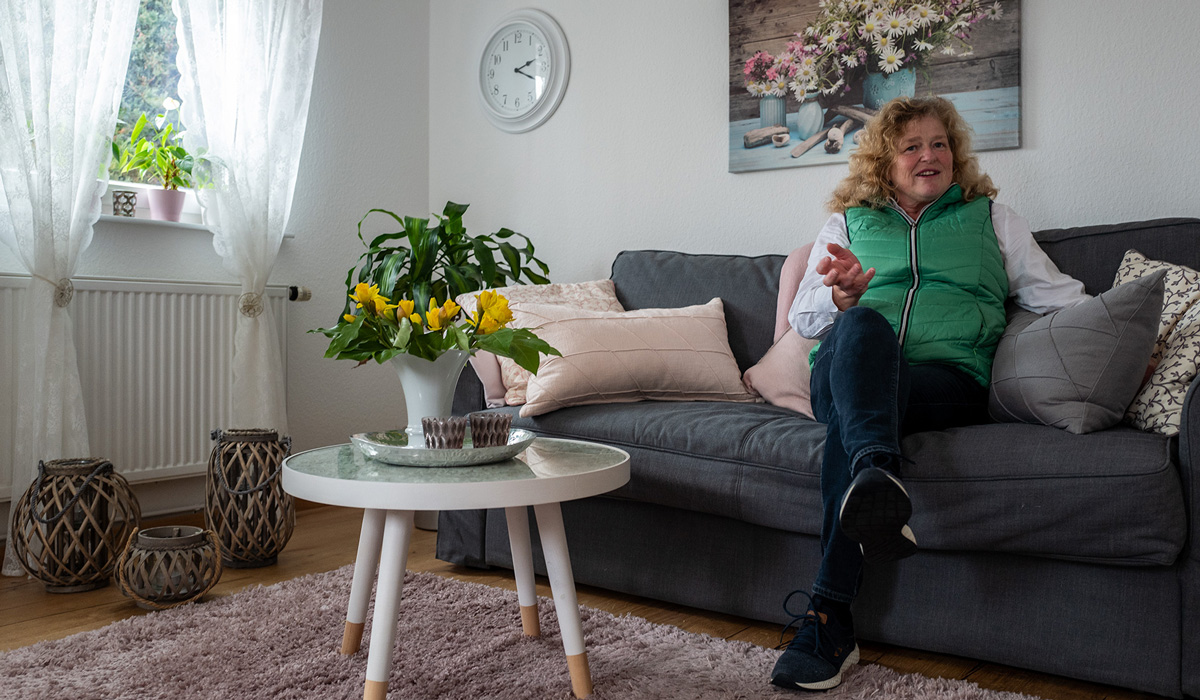 Sylvia Graf-Eigler
"To me there's nothing going on without any water resources", that's an axiomatic confession of Sylvia Graf-Eigler, a friendly, winsome lady with long, fair hair and a cheery Bavarian dialect. She grew up in Herrsching, a picturesque town by the 'Ammersee', a large lake some 16 miles south from Munich in Upper Bavaria, and she's proud of her roots and her way of speaking.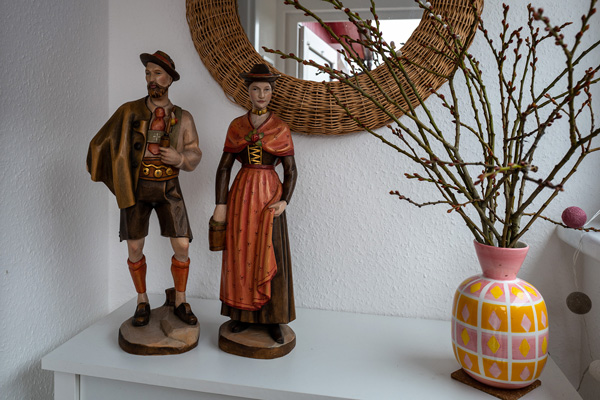 At some point, her life's journey led her straight to Northern Germany, to Hanover. Living in Hanover's southern part of town she consistently takes action by biking through the countryside of the Leine river, and thereby she discovers Lake Arnum. This pleasant spot is getting more and more her favourite designation – because of plenty of water. One fine day, as she's swimming across Lake Arnum, she realizes some pretty little houses and comes into contact with an old lady who tells her that unfortunately she has to give up her little house by the lake in order to move into a retirement home.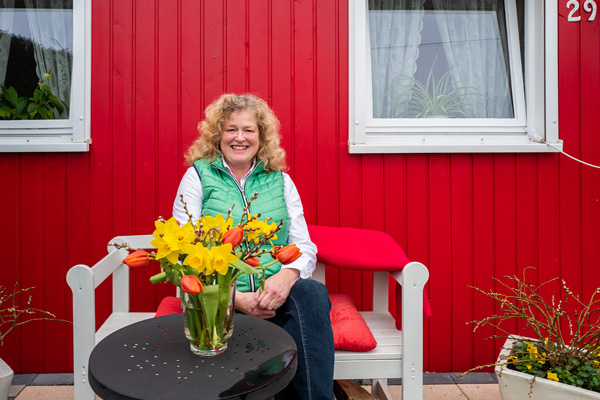 And that has been Sylvia's chance! She purchased the little house from the old lady's children. Now she got much involved in restauration work until all grew perfectly in compliance to her wishes. Because of her switch from Bavaria to Hanover she jokingly explains: "If I'm going to live in 'southern Sweden', then I will paint my house red and white." And so she did. Mrs Graf-Eigler had changed the Ammersee for Lake Arnum, and she's happy to be here: "Every time when I'm passing the gate to the property, I'm just feeling pretty well as a fiddle." Even her children who are still living by the Ammersee were enthusiastic when they had been visiting her: "Oh mum, that's like winning the lottery!"
Sylvia is still on the job. And before she's going to work by bike, she takes a bath in her lake – there's nothing going on without water, you know.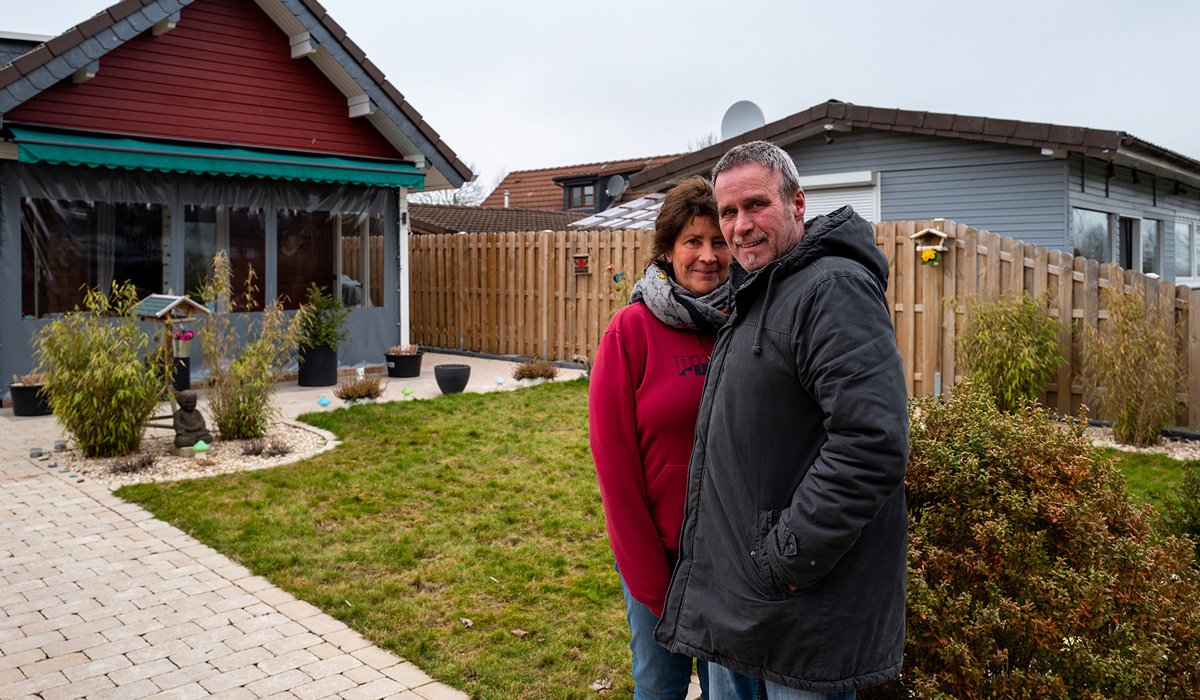 Monika and Olaf Weyel
A schoolfriend of Monika and Olaf Weyel had built a smart, modern timber cottage near the Lake Arnum recreational area. They were so much pleased by the lightsome and close-to-nature living by the lake so that they were about to. Without hesitation they phoned the reception of Lake Arnum facility – and succeeded. With a pretty portion of luck they got a holiday home which had been recently taken out of the rental. "The next morning, we had a look at the house and then bought it as early as possible, that has been at high noon", Monika Weyel said.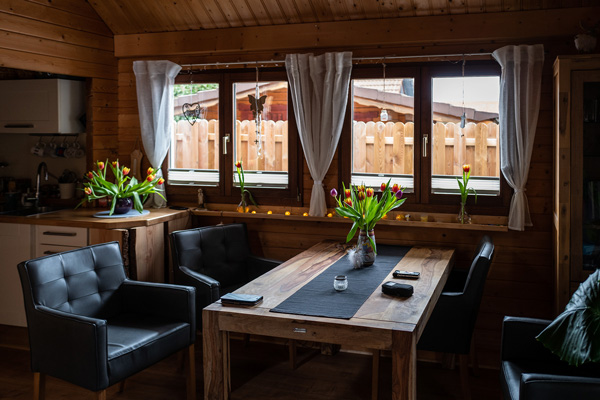 That was in the autumn of 2016. After the conversion and renovation, Monika and Olaf Weyel, a couple from Brunswick, in company with their Briard dog Lotte, is moving to Lake Arnum. And they have never regretted it. They live where others take a vacation. "In summertime, when it's growing more vivid on the lake side, you can retreat into the shielded courtyard", Olaf Weyel tells us deeply relaxed.
In this spacious house a wooden stair leads to the sleeping area. The heated winter garden in front of the living room is Lotte's realm and Monika's creative workshop as well. She's fond of painting on stones and wood while never losing sight of the lake. In summer, this space is rededicated as an open, amply terrace. Then even their old school friend, who's now their neighbour, makes a visit now and then.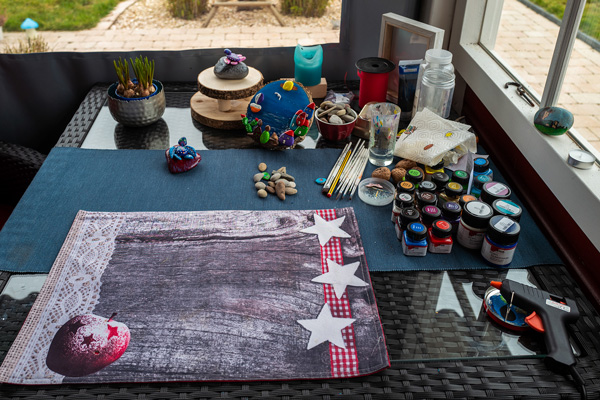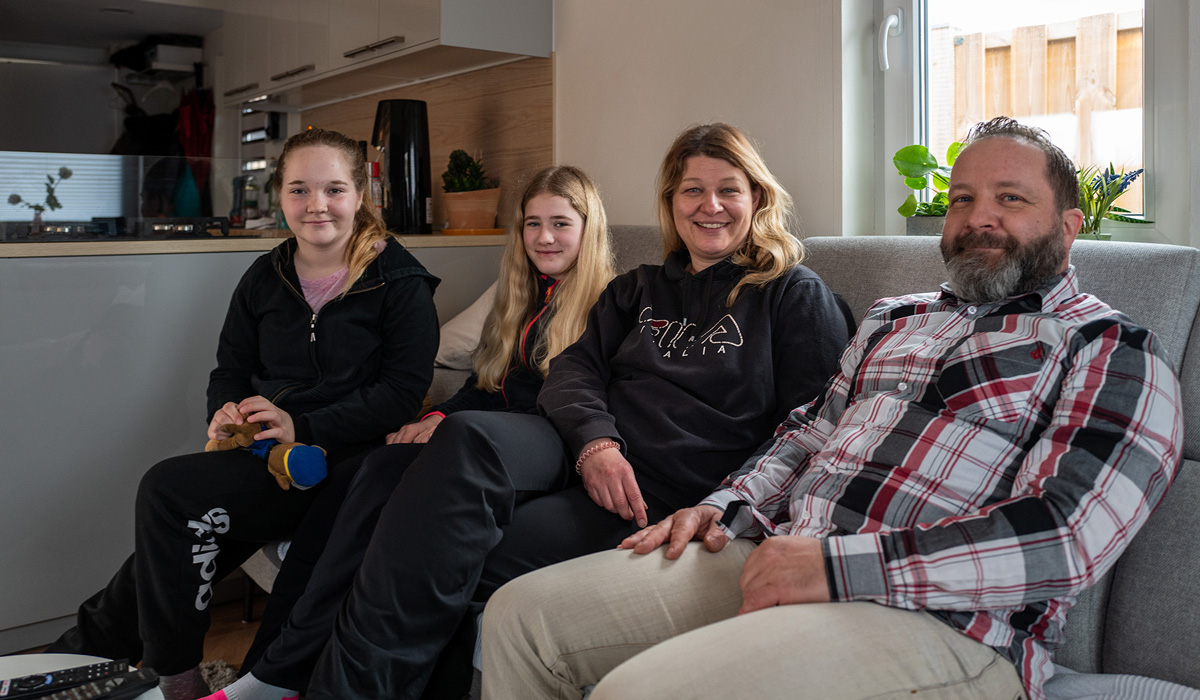 Recreational living for the whole family
"Living in a lakeside house is the fulfilled dream when raising your kids" That's what Mrs. G and Mr. S say when they are asked for their reason why living in a lakeside house of their own at Lake Arnum facility. Their first residence* is in the southern part of Hanover. In a while they were looking for a house embedded in some natural environment as a temporary alternative to their flat in the city as good as a little escape from busy hubbub to green, slowed down freedom. One day they hit upon the nearby recreational area of Lake Arnum. Their dream seemed to become reality.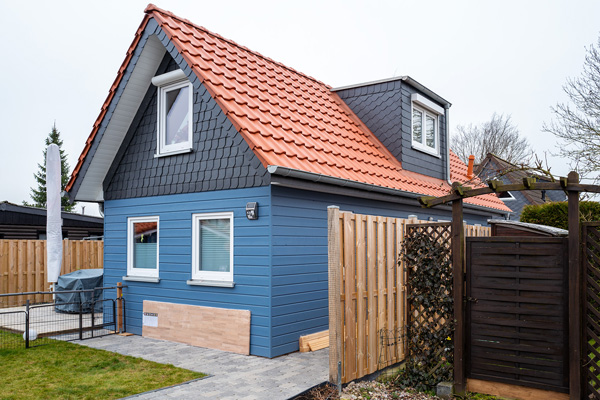 Eva and Johannes seized their chance and got a property by the lake. In December 2019, the base plate of the new building was ready, and next summer, in 2020, Eva, Johannes, Carlotta, Louisa, and Frieda could spend their first night by the lake. But it wasn't all finished yet. While their neighbours enjoyed strand delight with cooling down during that hot summer, our new family was still very busy with sawing, hammering, and painting. And it was worth it.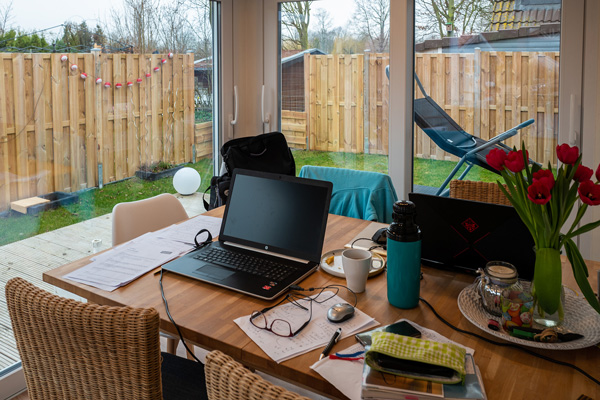 Now, the whole family is happy and everybody has found her/his proper place. Downstairs there are living and working areas with a dreamlike winter garden with floor-to-ceiling windows, a kitchen and a bathroom. Under the roof slope there are three bedrooms with an amazing view over the lake. And if it became too tight you'd escape into the garden, lay down and take a sun bath, or one of the family will take little Frieda with her/him for a walk through nature, or they arrange to meet for a match at the ping-pong table. Mrs. G, Mr. S and their children had come to Lake Arnum to stay. And they have no reason to regret – it's just the opposite: complete satisfaction.